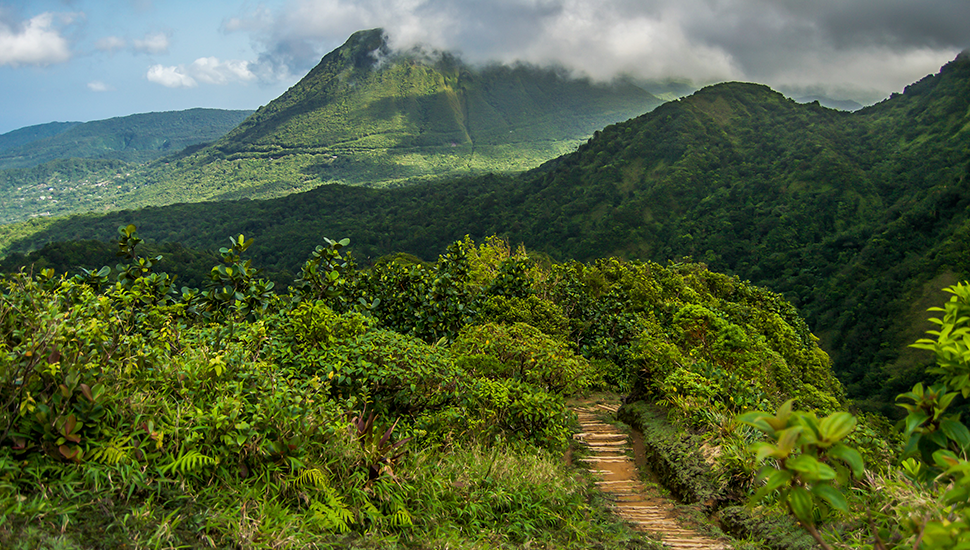 7 Reasons to Visit Dominica, the Caribbean's 'Nature Island'

Posted on 10 April 2019 by starttravel.co.uk
The rainforest-clad mountains of Dominica arguably constitute the most dramatic vistas in the Caribbean. Not to be confused with the much more touristy Dominican Republic several hundred miles to the west, this verdant island offers incredible natural scenery and warm, welcoming people. It's little wonder more Britons than ever are being drawn here.
Here are some of the best reasons to visit...
That astonishing landscape
Those giant hulks of tree-carpeted land are virtually untouched by mass tourism, meaning visitors have a real-life Jurassic Park at their feet. Indeed, parts of the dino-classic were filmed here, as well as Pirates of the Caribbean and Dr. No. Expect volcanoes and sulphurous hot springs like nowhere else on Earth. Indeed, the world's second biggest hot spring - Boiling Lake - is found here.
Whale-watching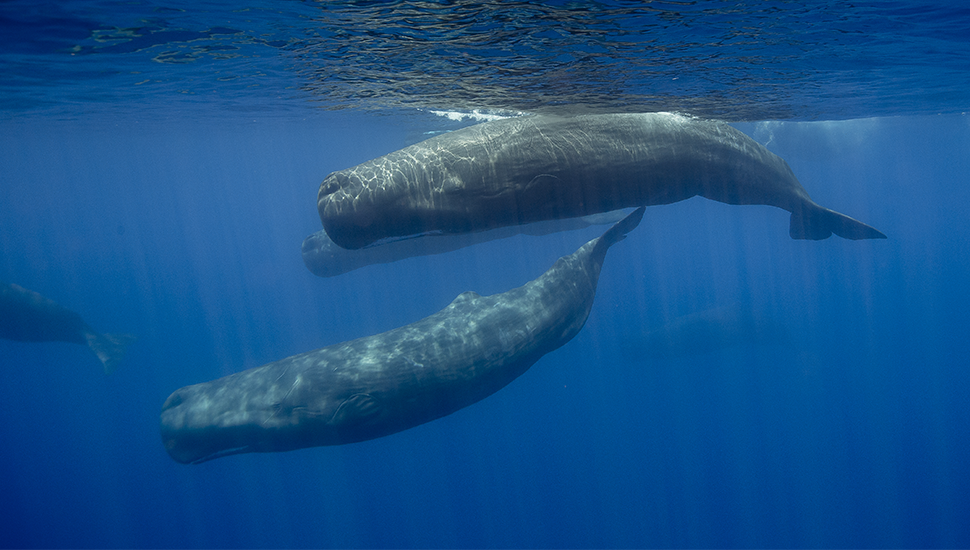 With at least 20 species of whales and dolphins - including humpback and pilot whales - if you like your aquatic creatures on the large side, then Dominica is for you. The vertiginous landscape falls away steeply into the ocean, creating a haven for whales and dolphins. The best locations are within five miles of the west coast.
Diving
Dominica often gets placed in the world's top-10 dive spots, with untouched reefs, sheer walls, and a plethora of colourful sea life. If you've never dived before, Dominica is one of the best places to learn.
Hiking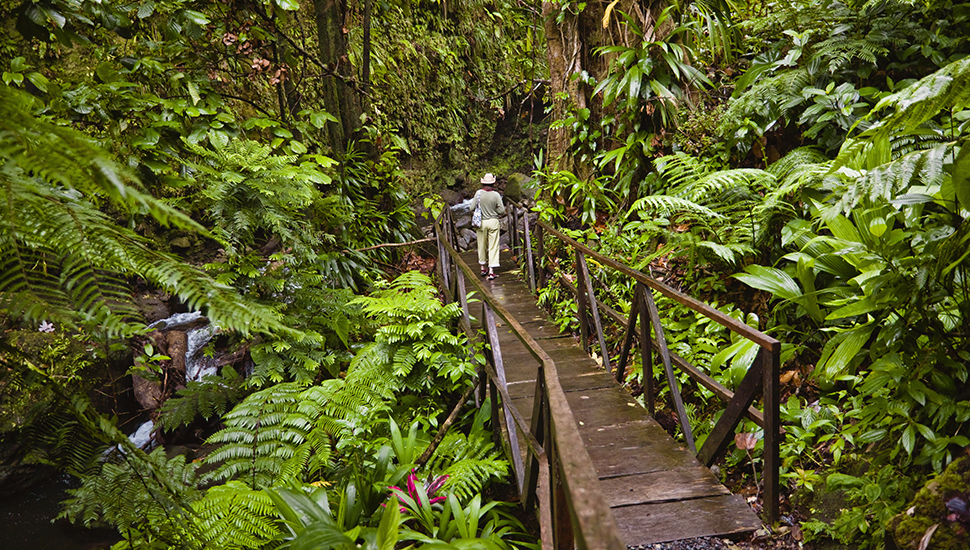 Dominica boasts a hiking trail that stretches across the entire length of the island - the only place in the Caribbean to possess such a path. 115 miles long, the Waitukubuli National Trail comprises 14 contiguous stretches. Pencil in at least two weeks if you plan on hiking the entire trail, which will bring you into contact with some very remote communities. Expect to see beautiful waterfalls, rivers, mountains - and lots and lots of thick jungle.
Nature galore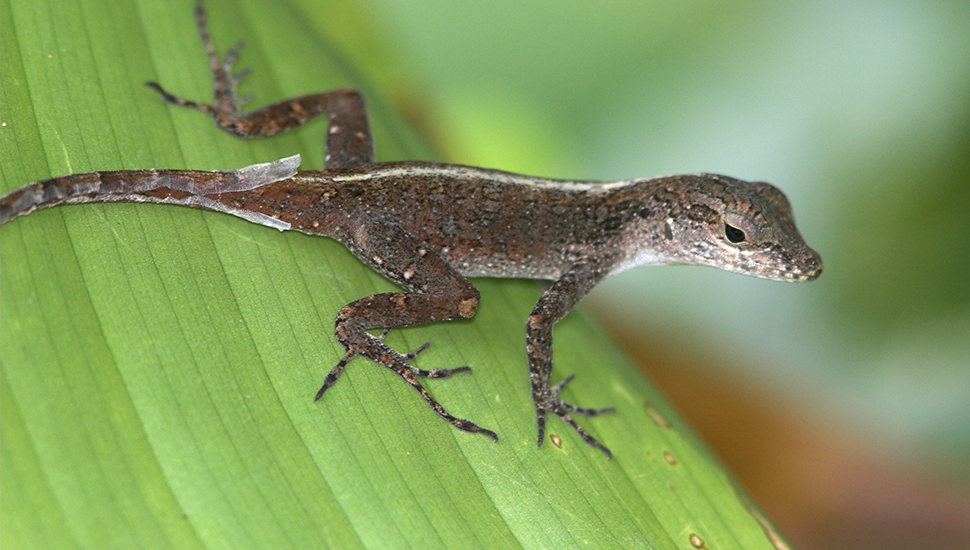 Dominica is home to more than 170 bird species, 1,000 species of flowering plants, 200 kinds of fern and 74 species of orchid. Exemplifying Dominica's nature-centric credentials, the Sisserou and red-necked Jaco parrot thrive here. You also have a great chance of seeing the agouti, the manicou, and the crapaud frog.
Water activities
Kayak on tranquil mountain lakes, swim in remote river pools, tube down the long rivers on the west coast, or enjoy a spot of reef snorkelling. If you love being active in the water, Dominica should be placed at the top of your bucket list.
Creole culture
While Dominica was under British control for many years, the island has been heavily influenced by the neighbouring islands of Guadeloupe and Martinique - long administered by France. The resulting semi-French Creole language and its associated culture, possesses a definite Gallic note. Creole music is a key component of the culture, as evidenced by the annual World Creole Music Festival being held here. But while the music is amazing, so is the food - largely based around West Indian recipes involving fresh fish, vegetables and fruit, herbs and spices. Locals like their meals with a moderate dash of heat.
0 comments
---
There are currently no comments for this post.